Welcome to the On-Line Gallery Featuring the
Original Paintings, ArT AND DESIGNS of Jody Wright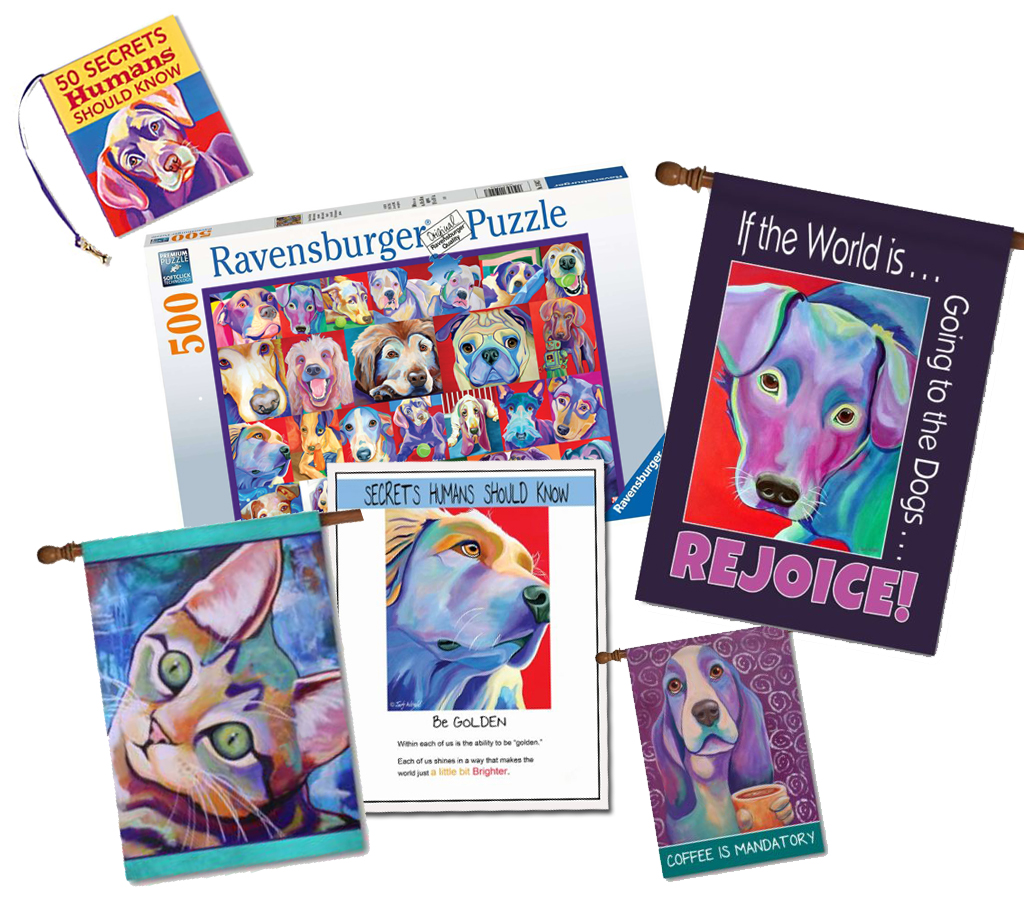 Described as the artistic master of colorful animal adventures of all species, painting the personalities of animals rather than their breeds solely - Jody Wright portrays animals from the inside-out. Beyond fur to the heart and soul. It's as if Mother Nature found her colorful pallette and took full advantage of the fun! Working with with manufactuerers through licensing, she now shares her best friends with the world through puzzles, books, wall plaques, flags, blankets, mailbox covers and more!