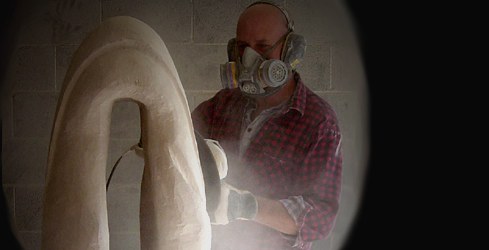 CARL WRIGHT, Sculptor
WSG Gallery

TRANQUIL SERIES SCULPTURES
About the Tranquil Series


The series - Motion, Striving, & Music - are about the ability of stone to move or be in motion.
The Tranquil Series is just the opposite - it is the ability to be still or quiet. These sculptures are quiet
but joyous works that do not have to shout to gain attention. They exist. They just are.

Click on each picture to see the translation, sizes and where the sculpture is available.
Cherish
avail. WSG Gallery
Embrace
avail. Gina Woodruff Gallery
Kanryuu
avail. WSG Gallery

Ookawa - Sold

Ptolmey 1 - Sold

Secure
avail. WSG Gallery
Stillness


Sold

Taihei 1


Sold

Taihei 2


Sold
Custom orders welcome
All artwork, images & content © WSG Gallery 2015