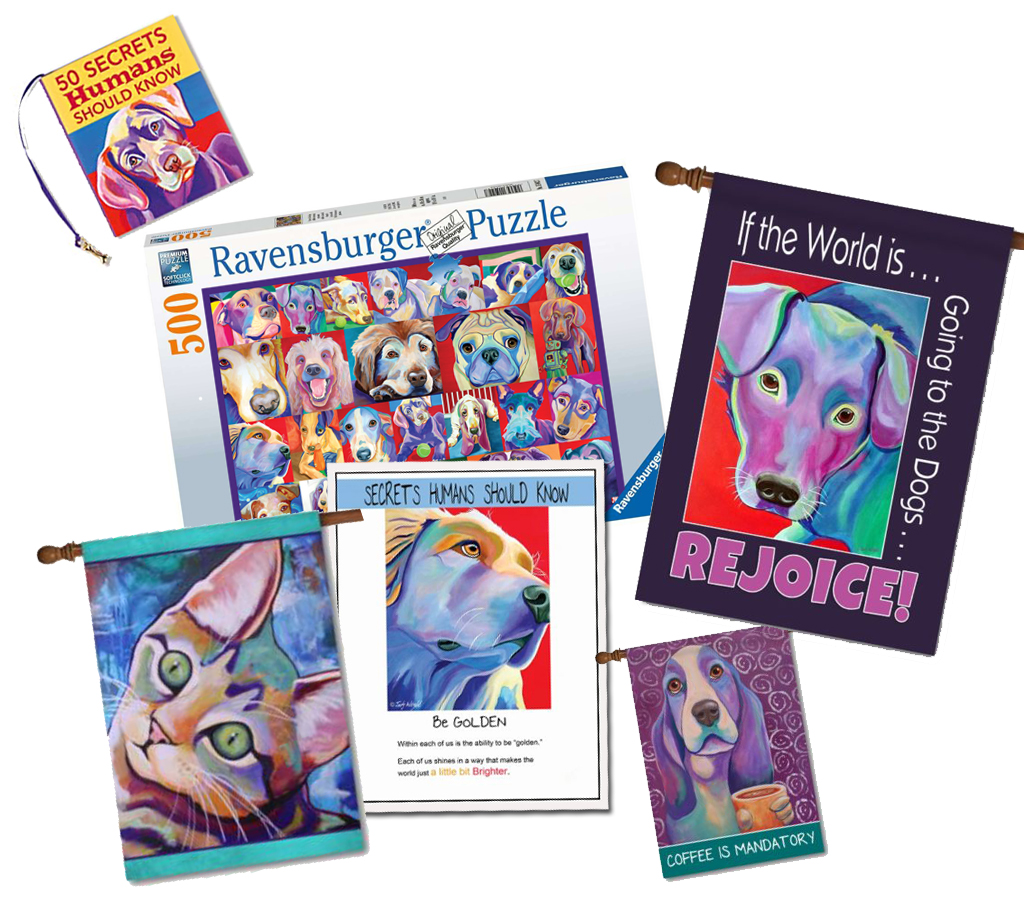 A Colorful World Awaits You
Let's start with my favorite subjects: ANIMALS/REPTILES/UNDERWATER CREATURES/FEATHERED FRIENDS. All of my paintings begin with traditional brush on canvas. You'll see these spirits from the "inside out". It's a world of joy, exploration and in-the-moment living. Best yet, it's a place in the imagination where a parrot and a cat can become true loves and ride motorcyles. Forget the current dramas as they play out on the news and dance with me into new realities. Celebrate the colorful inner personalities of animals (their TRUE nature), as I disregard the smaller color palette Mother Nature chose.
Not an animal person? My work in still lifes and other categories are coming to the website soon.