Jody Wright's latest Puzzle from Premiere
Puzzle Maker - Ravensburger Puzzle!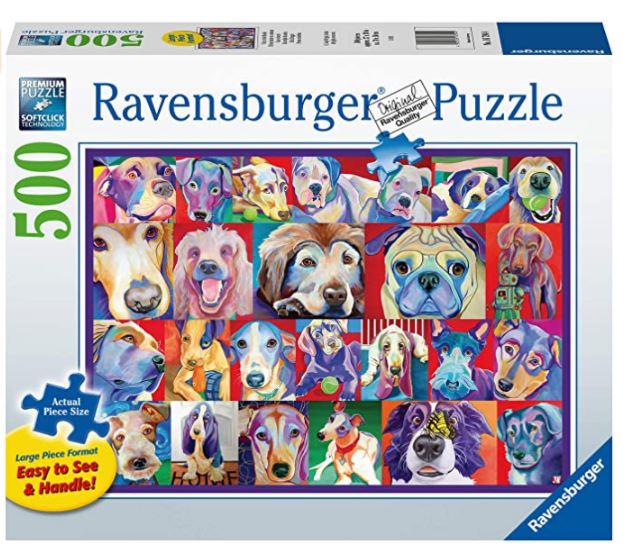 It's like a retrospect of my art! Purchase this puzzle by one of the premiere puzzle manufacturers - Ravensburger!

Finish it and frame it for your walls.

Order "Hello Doggies" today and experience a colorful world of dogs and FUN! A great project when you are stuck inside. A perfect gift for dog-lovers of all kinds.